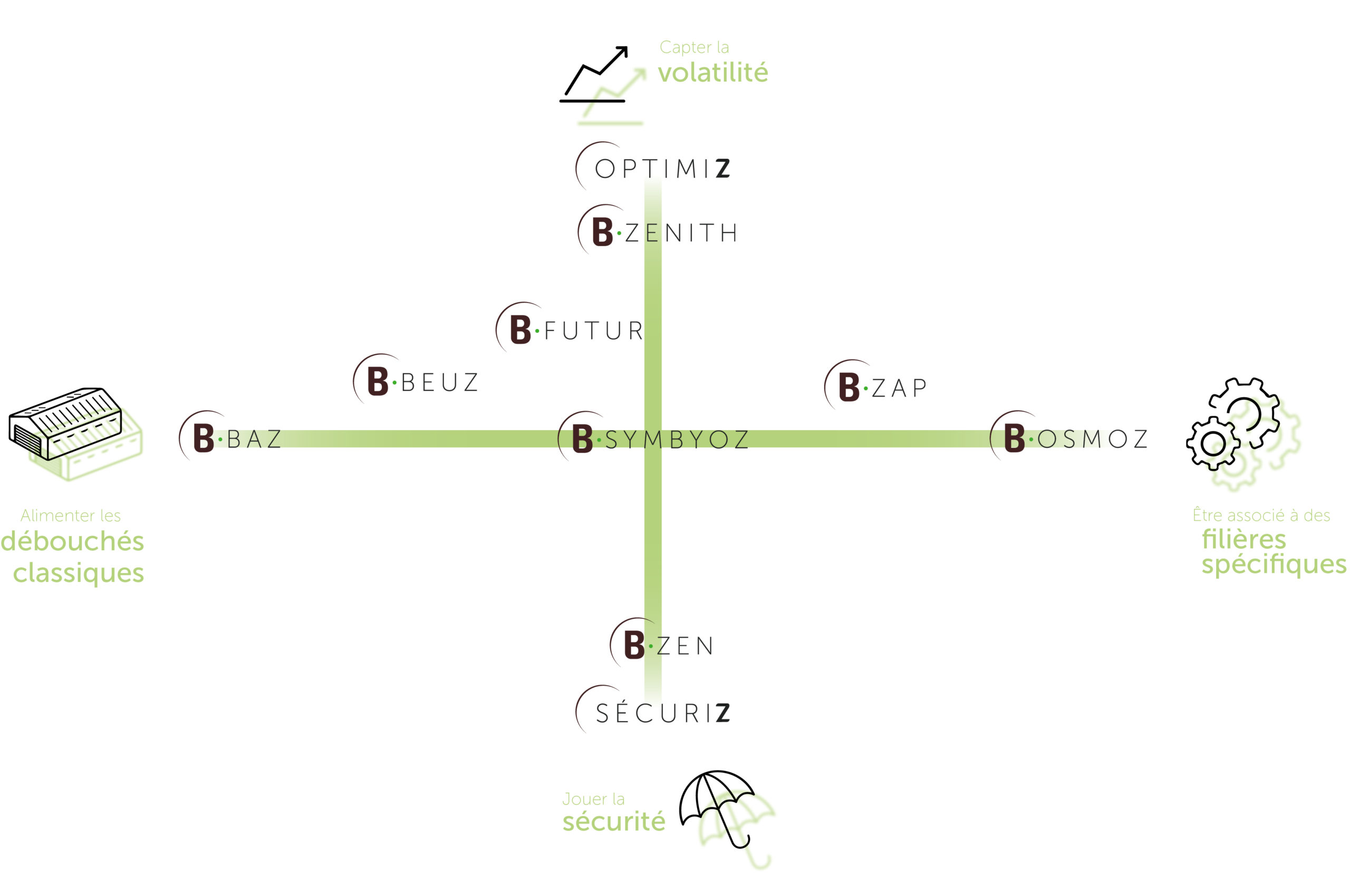 I set the quality, price, period and payment date.

I am not the seller, but need space and cash flow.

I commit my production through a premium, with regard to a reference market.

I separate the value of the physical market from that of the reference market by selling the futures.

I commit the base amount because I have noticed an abnormally promising difference between the reference market and physical market prices.

I commit my production over a certain period and let the market set my price.

I sell at an objective price over a given period.
I make the most of a temporary market opportunity as I have a specific request.
A derivative product cannot work without a physical contract.

I must assess any potential market increases.

I must secure my commitment with a minimum price.
STRUCTURED PRODUCT = PHYSICAL CONTRACT + DERIVATIVE PRODUCT
/
A derivative product is always associated with a physical contract, thus creating a structured product.