GRAIN PROCUREMENT ACTIVITY
/
We developed a grain procurement activity based on our initial producer trade. As BZ's historical trade, it draws on the group's other activities and tools. It is the first to benefit from the export divisions and silos.
Having always been specialised in grain trading with no agro-supplies, grain procurement is what gives the company its specialisation and expertise.
BZ Collecte strives to support producers as best as possible in commercialising their production. It ensures the rigorous and proper completion of all related tasks (logistics, administrative work, marketing, etc.).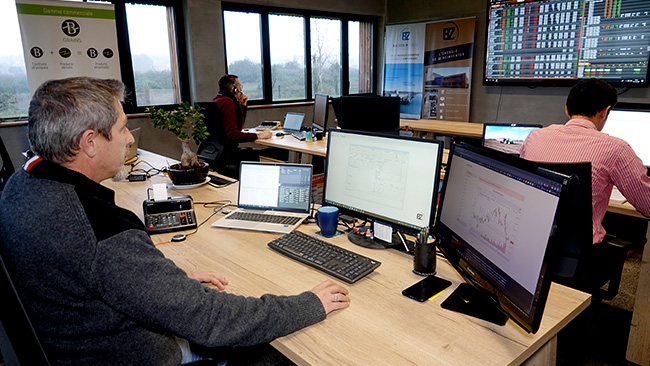 575,000 tonnes per crop year
Network of 1,500 farms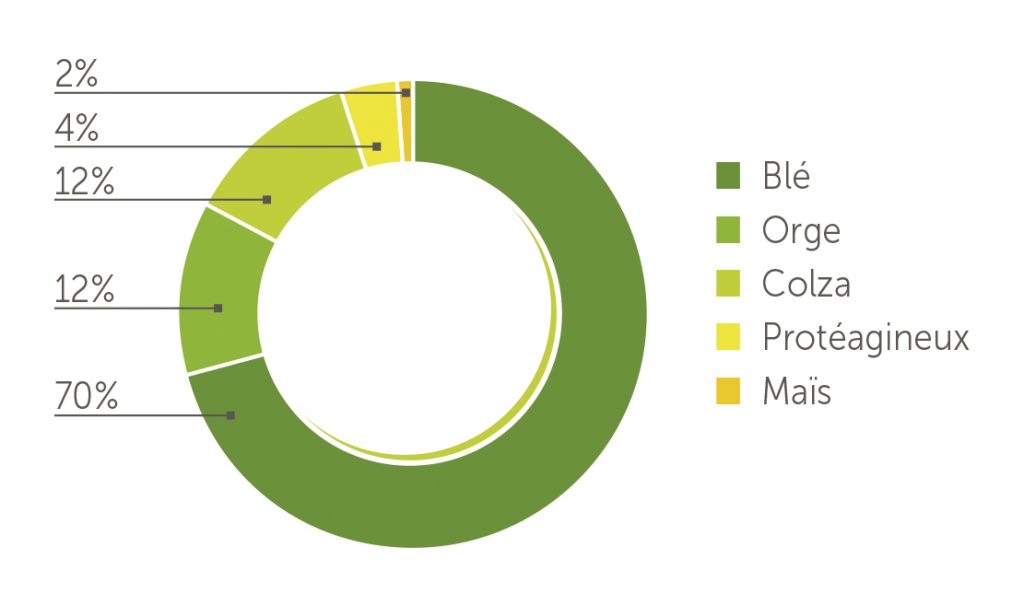 GRAIN PROCUREMENT SCHEME
/
From the very beginning, BZ's grain procurement scheme has been a hybrid one. It is based on a network of farms able to store both on-site and in a few "factory silos". These logistics and storage platforms, designed to process grain, are set up at communication crossroads throughout the neighbouring collection territory so flows can be centralised. Since summer 2016, a port terminal in Rouen has completed this set-up. It is located exactly where grain flows converge. It can return goods to standard that were collected from farms directly at the port.
This hybrid scheme is a competitive one. The structure is light and compact: only about teen people for 500,000 tonnes collected, not that many silos and small margins.
BZ's scheme is a procurement-to-export model. In more concrete terms, this means grain procurement is organised based on export demand and that the goods stored on the farm are called in by the port-based silo depending on said export demand.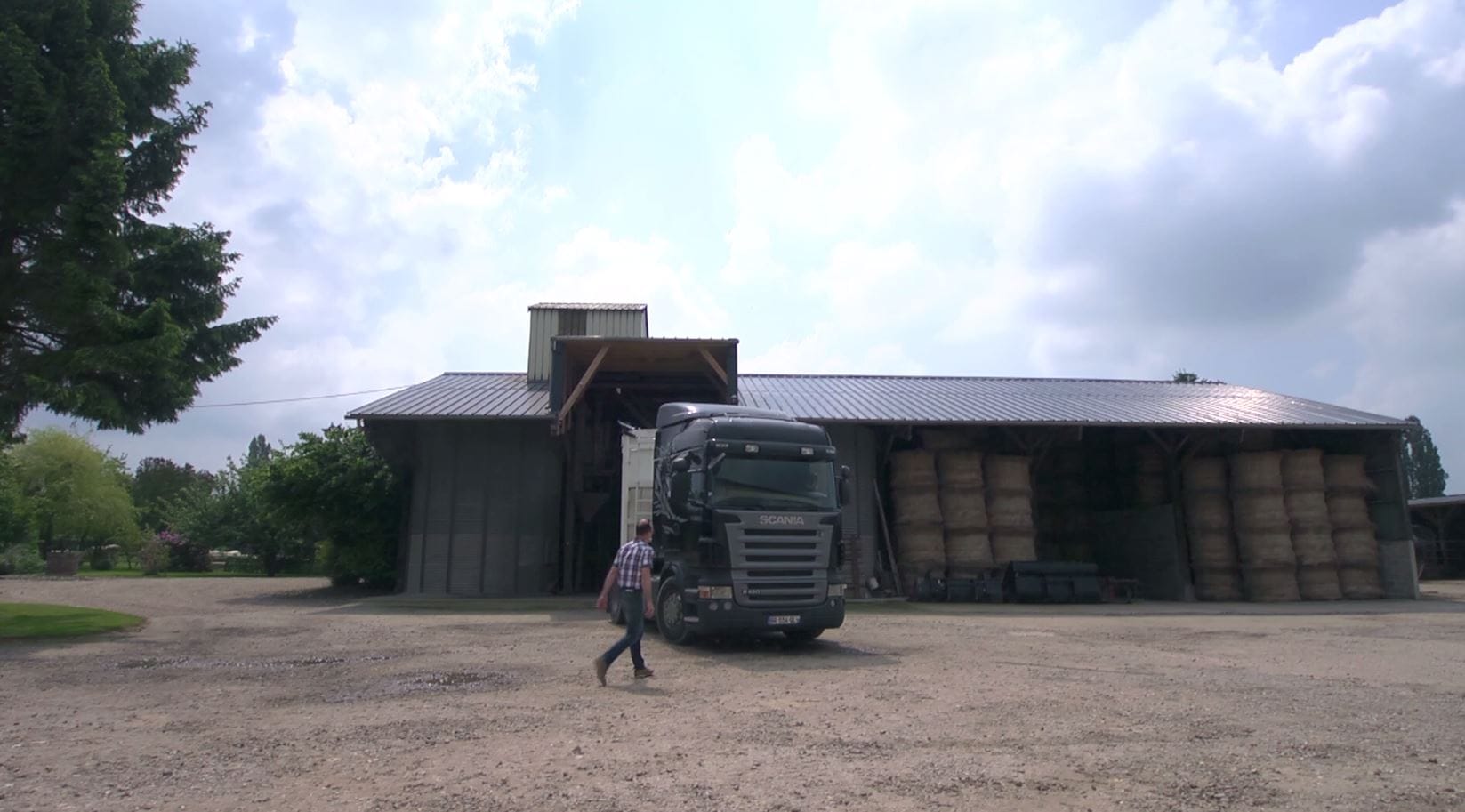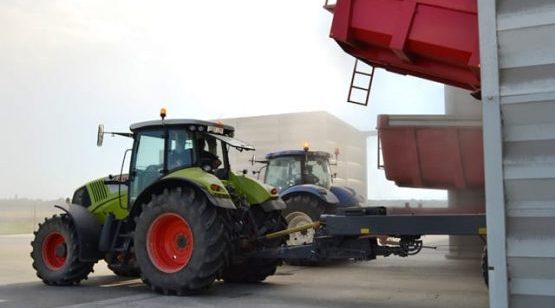 Collected products mostly include common wheat, barley, rapeseed, protein crops (feed, yellow and green peas, chickpeas, broad beans, etc.), maize and to a lesser extent durum wheat, oats, sunflower, etc.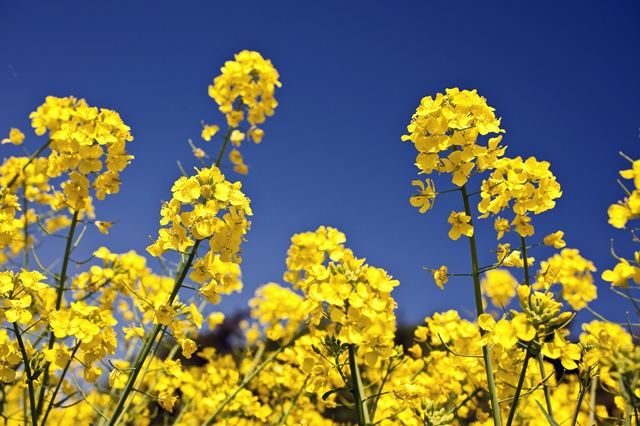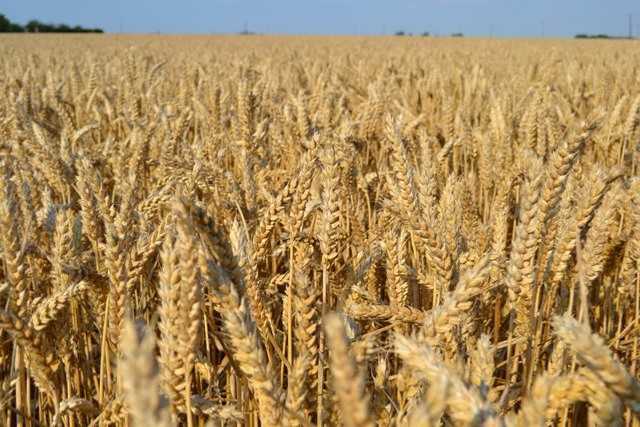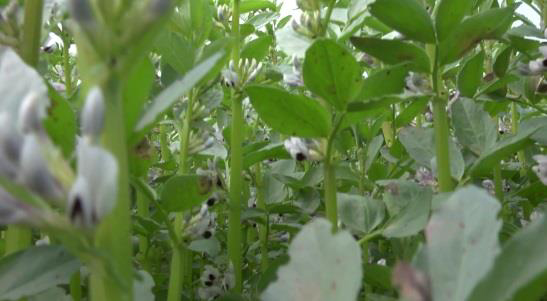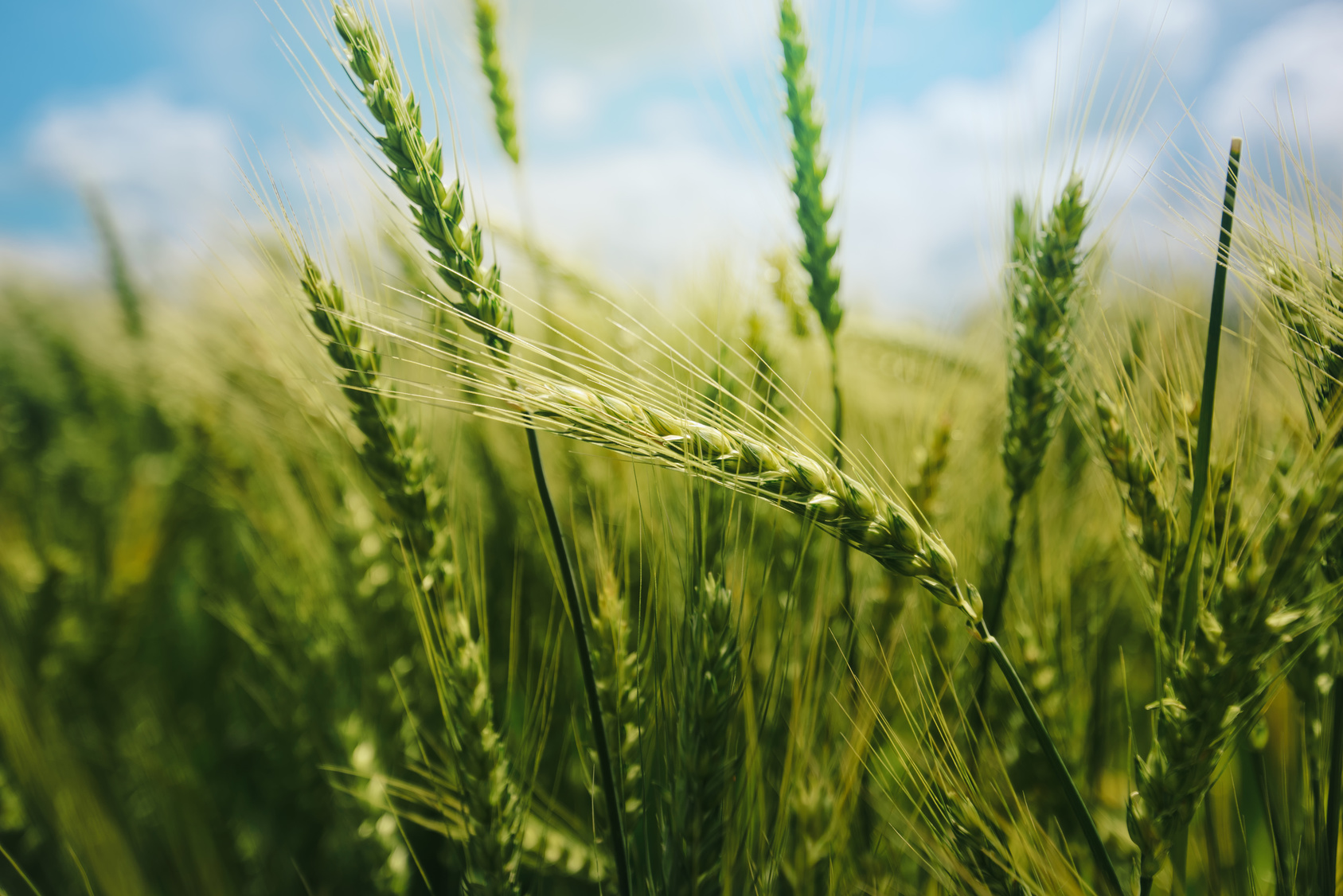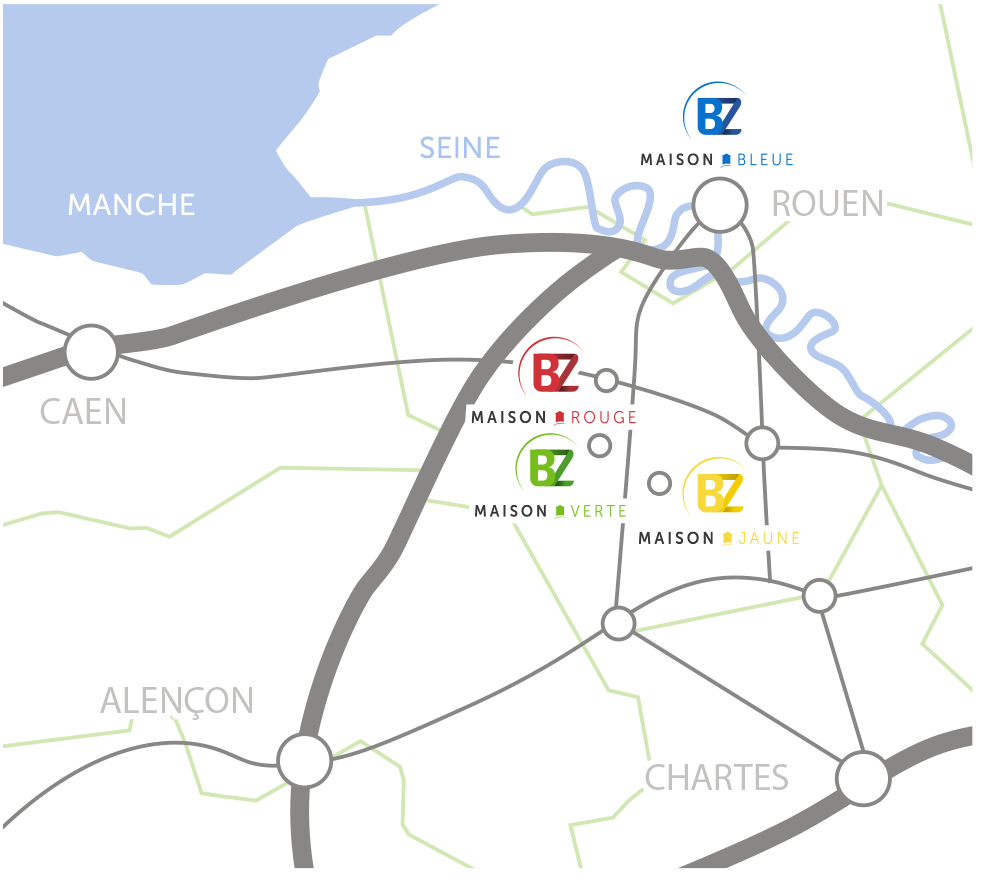 BZ Collecte's core area is in the Eure, Eure et Loir and Orne departments. Grain procurement also extends West towards the Calvados, North towards the Seine-Maritime, South-West towards the Sarthe and East towards the Yvelines departments.
BZ Collecte seeks to understand producers' needs as best as possible, whilst relying on independence, trust and transparency.
The services it offers are as follows: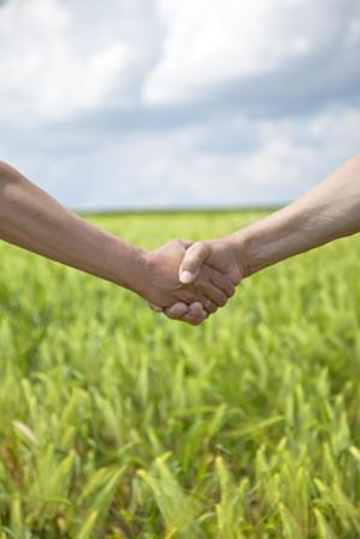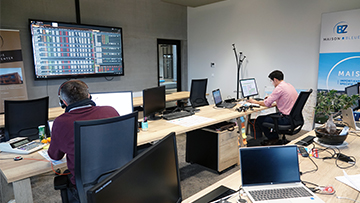 Secure overall commercialisation
offering essential guarantees:
– price guarantee with set specifications, performance period and fixed payment;
– outcome guarantee thanks to the group's export division and large network within the market;
– guarantee that goods will be accepted at the best price thanks to BZ's tools that help standardise products and optimise transport costs.
Independent commercialisation from decision-maker to decision-maker
that respects the producer's free will.
Personalised support in establishing commercialisation strategies
adapted to each producer's needs (logistics, finance, storage, etc.).
A full range of commercial support solutions
that covers all possible producer issues.
Flexible yet rigorous logistical and administrative services
that meet each producer's requirements in a personalised manner.
An extranet service for each producer
so they can manage their commercialisation and accounts online.
BZ Collecte offers interested producers the cultivation of specific crops (crop type, variety, suitable technical programme, etc.), to meet any special customer requests. This contractual option makes it possible to implement highly-demanding specifications.
For instance, green peas production used for processing within the European agri-foods industry or yellow peas production, with adapted technical programmes aiming to reduce phyto-sanitary residues in the food ingredient sector.
For further information, feel free to contact our collection sales team.