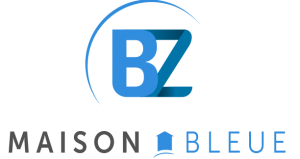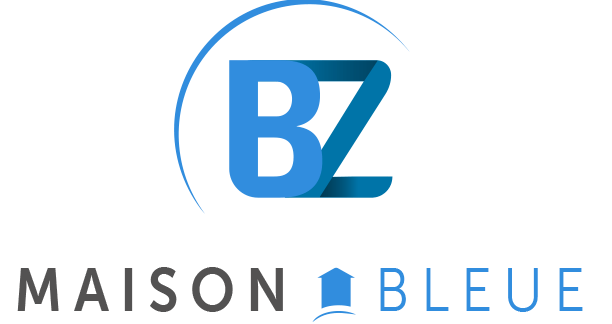 Maison Bleue was designed to carry out three major functions: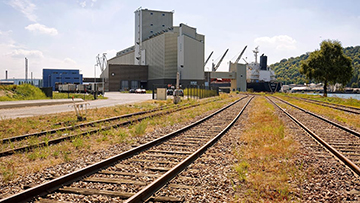 Grain procurement silo in the port area
/
Flow originating directly from the farms
On-site standardisation if required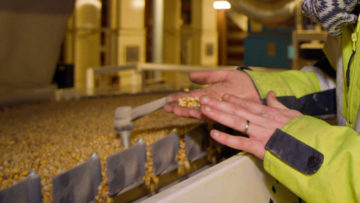 Qualitative and tailored multimodal solutions for industrial companies/
Sorting lines that can be adapted and combined according to customer needs
In-depth analysis from receipt to dispatch
Comprehensive multimodal logistics offer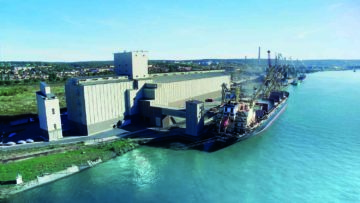 Import-export terminal adapted to specific trades
/
Flow reversibility
Able to meet tailored specifications
Silo sizing
12,000 tonnes of maritime loading per day, 4,000 tonnes of unloading
Complete multimodal logistics for receipt and dispatch: ship, barge, truck, train, container
Grain processing: sorting, cleaning, crushing, sizing, assembly, drying
Pre-processing: refined sorting according to density, and optical sorting
Able to jointly conduct loading/unloading operations in high-volume ports and slow-rate standardisation operations.
Quality allotment thanks to in-depth analysis upon receipt, and numerous available cells (lots of small cells).
Insect eradication through targeted disinsectisation and fumigation in air-tight cells. Quality approach
Dust extraction throughout the entire circuit, to isolate any particles in a dust chamber.
Set up on Petit Couronne's dock, in the port of Rouen HAROPA, the Maison Bleue port terminal offers all possible logistical options: waterways/sea, rail, road and container.
It is also able to bring grains up to standard and accurately divide them into batches directly at the port.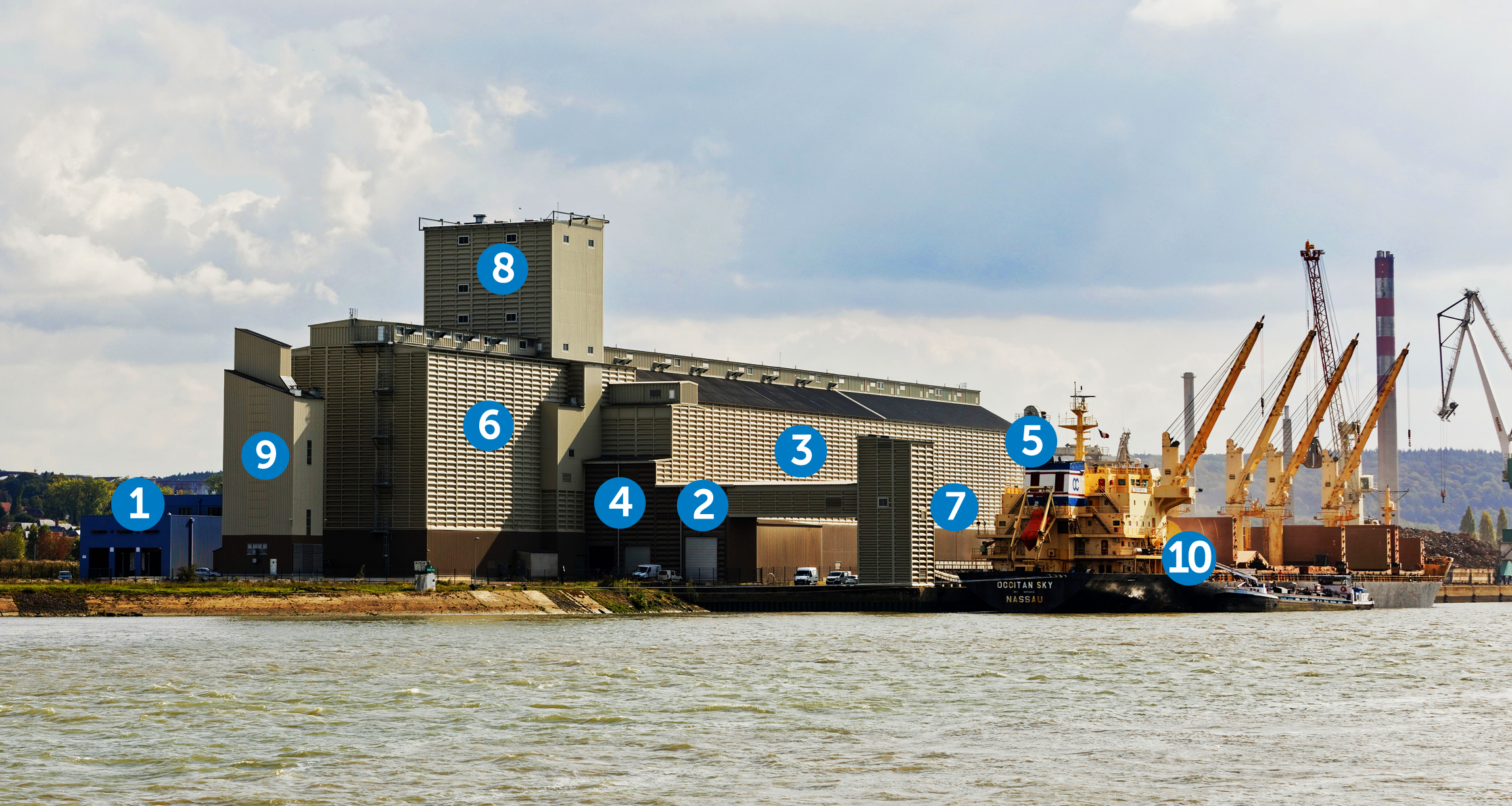 3 truck receiving pits
– 400 tonnes/hour
– 250 trucks/day

1 rail receiving/shipment station
– 400 tonnes/hour
– 1 train/day

40 cells – 75,000 tonnes of storage capacity
– 15 cells providing 1,000 tonnes of allotment
– 24 cells providing 2,500 tonnes of storage

1 truck/container shipment station
– 150 trucks/day
– 40 containers/day

1 Ship and barge loader
– 800 tonnes/hour
– ships holding between 1,500 and 40,000 tonnes

4 sorting lines
– wide range of sorting capacity: 15 to 400 tonnes per hour
– dust and waste extraction

1 ship and barge unloader
– 400 tonnes/hour
– Boats and ships holding between 500 and 20,000 tonnes

1 grain elevator
– 6 elevators managing 400 tonnes/hour
– designed to limit breakage and cross-contamination

1 dryer
– 6,000 points
– drying capacity: 2,000 tonnes/day for wheat

1 open dock
– 230m berth length
– 10.5m of draught